1) I went to the pool this morning and "ran". It's such a mind game. When you're doing a workout on the road, it's easy to push yourself because you have a pace, a number, that you are trying to hit. In the pool you have to go by feel, and generally I think I let myself off too easy. Today I did 5 minute intervals with one minute rest between. The 5 minutes are supposed to be "hard", but my mind wanders (maybe because it's mind-numbingly boring to run in a pool...) and my intensity wanes...so today I challenged myself to stay focused on the workout - if I wasn't feeling fatigue in my legs and butt I needed to pick it up. Despite a few lapses, I was happy with my concentration and I definitely got a better workout!
2) I went ahead and signed up for both these half marathons in 2012.
This one sold out in 3 days!
And this one:
The Hippie Chick is in May, so I'm not so concerned about getting ready for that one. The Vancouver Lake is in January, and while I'm sure I won't be in top form, I hope that I'll be able to run it without PF issues.
3) I'm living on the clock these days. I'm on a specific stretching regimine, and have to stretch my foot every two hours. I'm also wearing this sexy beast to bed every night to keep my foot stretched:
Picture from here...this is not my bedspread.
Yes, my husband is a lucky man.
4) I'm making
this
Lentil Soup for dinner this Sunday. I love soup and I'm hoping my Indiana born meat and potatoes husband won't notice that there isn't any meat in it!
5) Hope everyone had a Happy Halloween! I kept meaning to post pics of my kiddos, but this week just seemed super busy and I was a bad blogger. So here is my Mummy and Princess Kitty - we had a great time trick-or-treating in the neighborhood with a gazillion other kiddos - and now I have WAYYYYYY too much candy in my house!

My son will NOT take a normal picture....

Like our yoda pumpkin on the left? Awesome, right?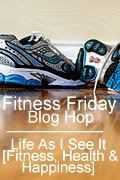 Happy Friday!